Thomas Cook Prepaid Cards are reloadable travel prepaid cards for cashless and worry-free travel - be it for business or for leisure. The prepaid card is an ideal travel partner and a welcome, safe and simple alternative to carrying currencies in cash.
Thomas Cook today has 2 different cards to offer
The Borderless Prepaid Card & the One Currency Card
Borderless Prepaid card
The Borderless Prepaid Multicurrency Card is a unique smart multi-currency card enabling the cardholder to use the appropriate currency loaded on the card – based on the country being visited. As of today, 10 currencies can be loaded on the same.
The ten currencies include:
US Dollar
Great Britain Pound
Australian Dollar
Canadian Dollar
Emirates Dirham
Euro
Japanese Yen
Swiss Franc
Singapore Dollar
Thai Baht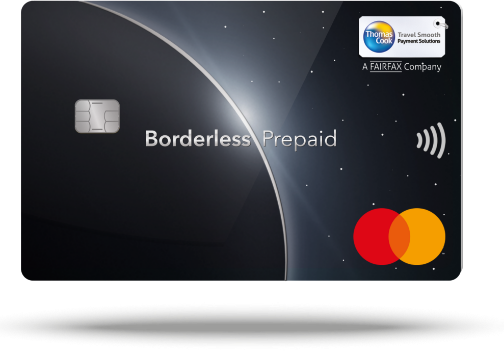 One Currency Card
The One Currency Card is a single currency US dollar denominated pre-loaded card. Thomas Cook is the only non-banking entity, and the first in India with this unique card, offering zero cross currency conversion charges, across the world.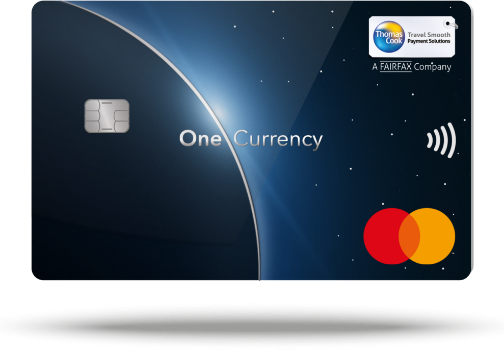 Benefits of Thomas Cook Cards
Withdraw local Currency from over 2 million Mastercard ATMs worldwide
Welcomed online and at over 35 million Mastercard merchants worldwide, with no transaction fee.
No bank account required.
Quick and simple to buy and to reload.
Use unspent funds on your next trip, withdraw the funds at an ATM abroad, or cash out your Card.
Manage your Card easily online.
Prepayment helps you keep to your spending plans.

Add up to ten Currencies on the same Card – USD, GBP, EUR, CAD, AUD, JPY, SGD, CHF, AED and THB.
Avoid currency fluctuations by loading funds in advance.
Load your Card as often as you like.
Chip and PIN protected.
24/7 Global Emergency Assistance.
Emergency cash, up to your available Card balance, subject to availability.
Know more
Leave us with your contact details and we will reach out to you at the earliest.